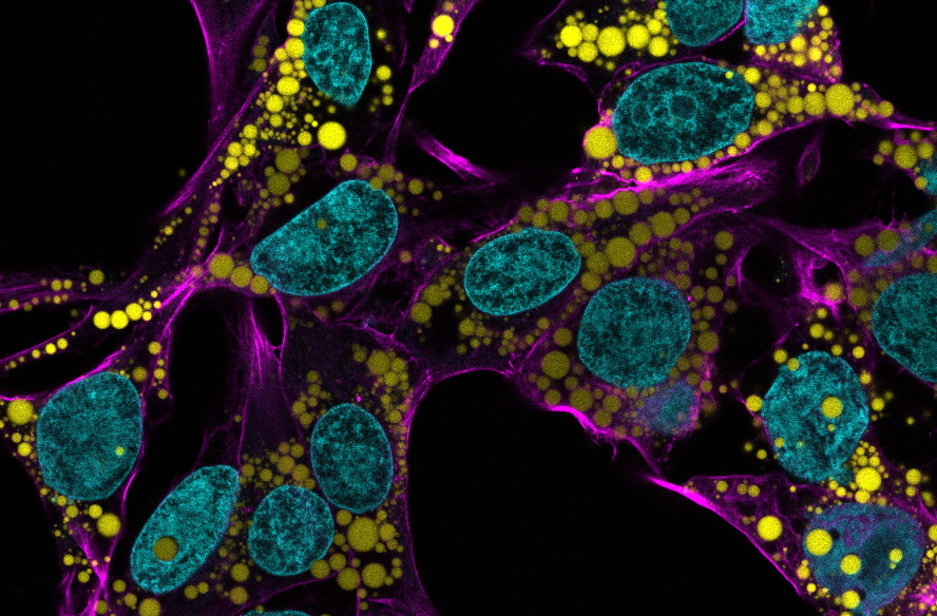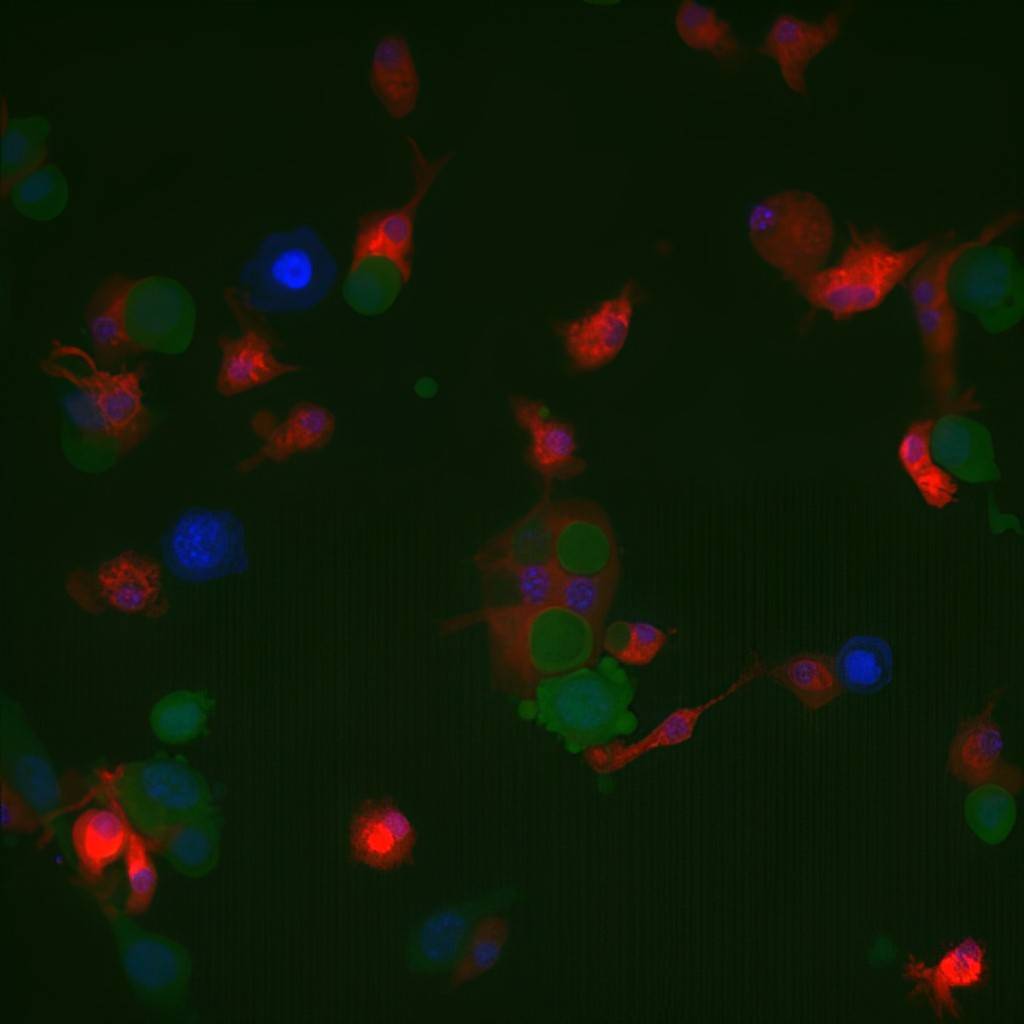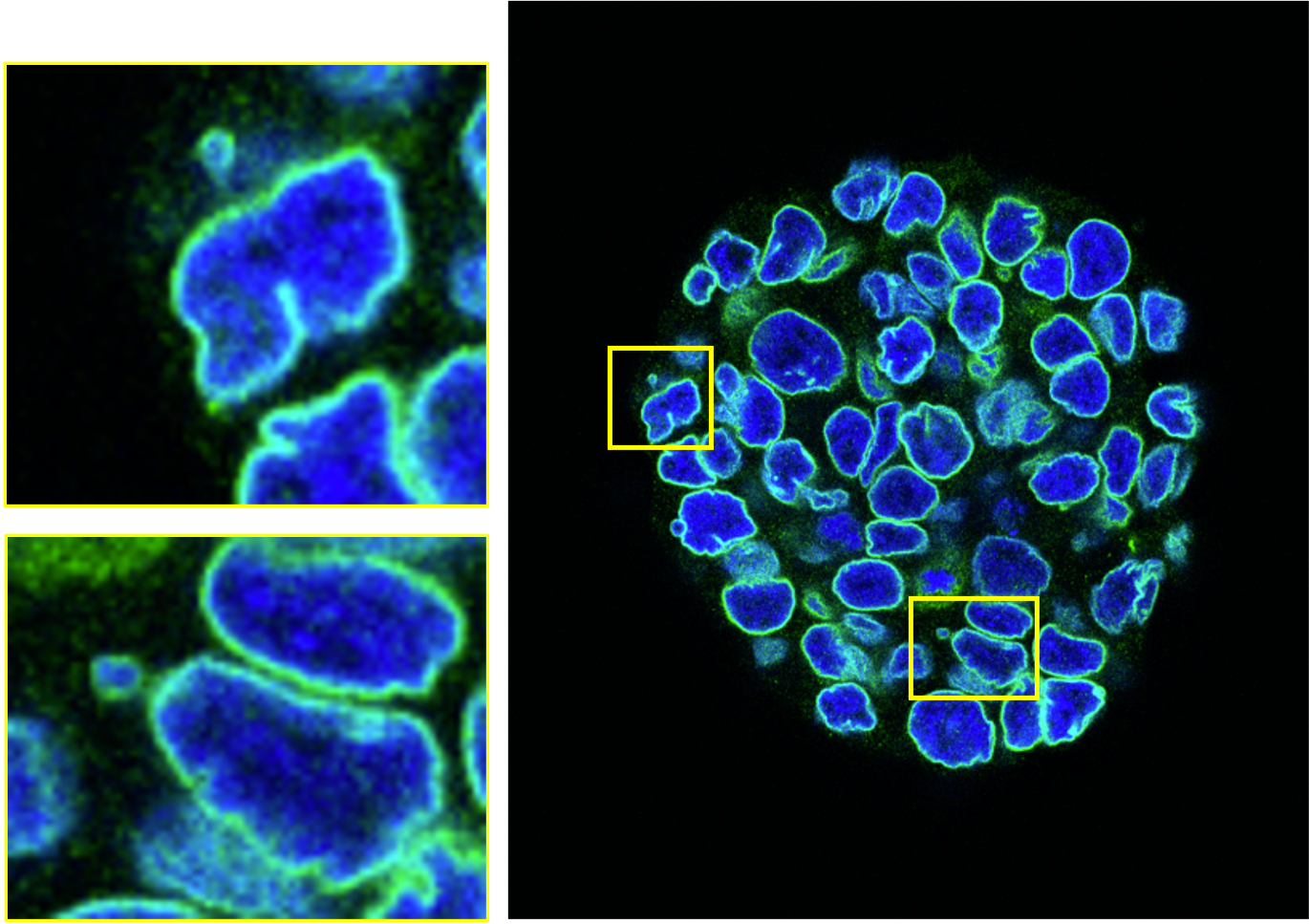 Fat Droplets Straining Nucleus
Fat Droplets Strain Nucleus
Fat droplets in the cytoplasm of cells can cause rupture of the nucleus leading to sustained mislocalization of DNA repair factors to cytoplasm, increased DNA damage, and delayed cell cycle.
Image Slide 1
Macrophage Engulfment of Murine Melanoma

CD47 - Sirpα Checkpoint blockage leads to phagocytosis of cancer cells
spheroid with micronuclei
Micronuclei Formation in Spheroid
Confinement of cells can lead to the formation of micronuclei, an indicator of chromosome instability and DNA damage.

We are a diverse group of scientists & engineers with interests spanning molecular & cell biology and soft matter physics, including polymer nano-engineering. Students & Fellows pursue original research across these topic areas and many have progressed into positions in Academia and Industry (eg. Merck, Amgen, Genentech).